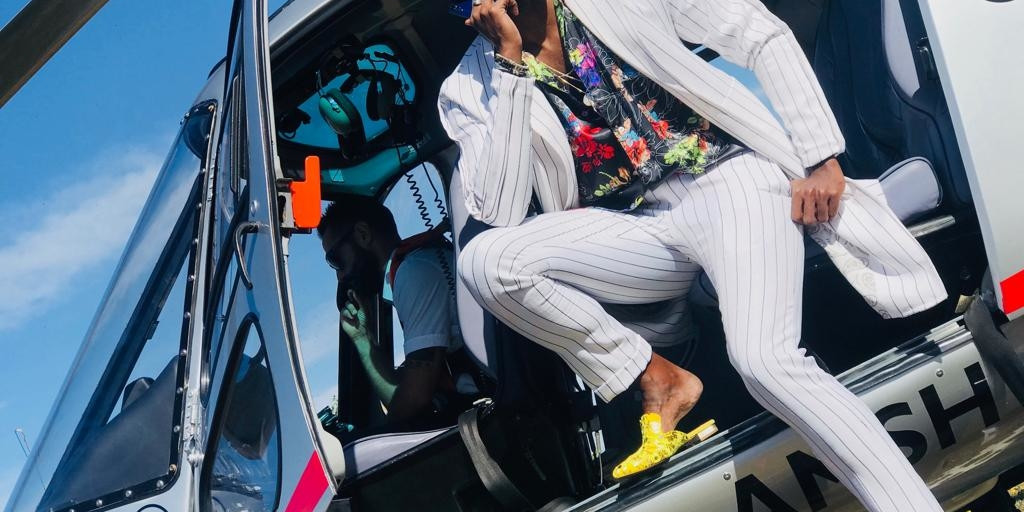 Discover the Campania coast by flying in a helicopter
Top Amalfi, Capri, Ischia and Sorrento Coast Helicopter Tours
Fly over the most beautiful places in Campania and admire the many breathtaking panoramas that our region has to offer: the Gulf of Naples, Ischia, Procida, Capri, Vesuvius, the ruins of Pompeii, the Sorrento Peninsula, the Amalfi Coast, Salerno and More. Seeing the evergreen hills of the peninsula and diving slowly until disappearing into the blue water of the Mediterranean Sea while hovering higher and higher is a truly unique experience in life. Travelers of all kinds can enjoy a comfortable and memorable helicopter experience: honeymoons, families, lone tourists and business travelers. Our helicopters have been selected for safety, reliability and control. The itineraries provide established routes or can be adapted according to specific requests. Our fleet can accommodate a maximum of 3 passengers and are of the following type: P2002 two-seater single-engine, C172 RG four-seater single-engine or P2006 four-seater double-motor. Prepare your camera for perfect panoramas and live the extraordinary experience of a tourist flight with us!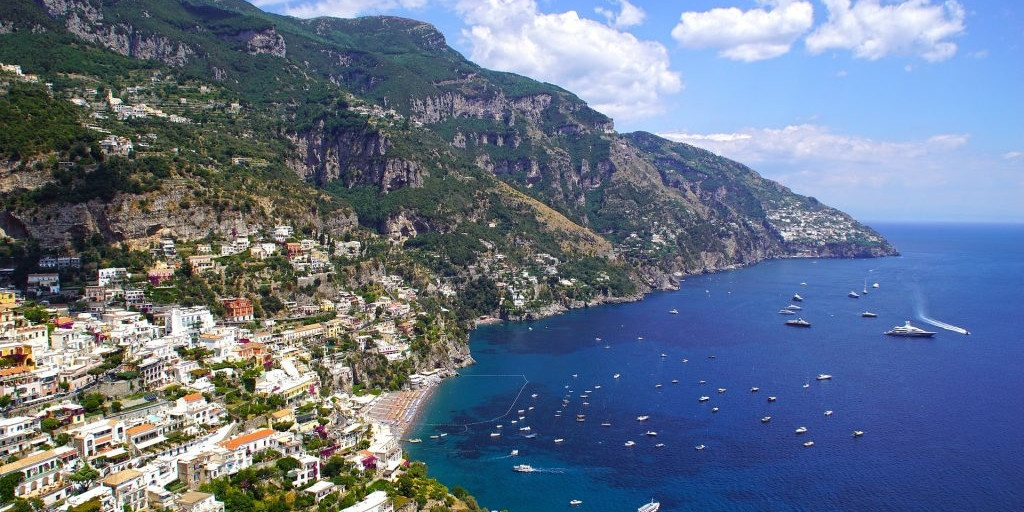 We show you Italy like you never imagined…even from the sky with our helicopters!
Itineraries lasting 45 minutes:
You will see: Procida, Pozzuoli, Posillipo, Naples sea
Capri and Sorrento Peninsula
You will see: Capri, Punta Campanella, Sorrento, Pompeii ruins, Vesuvius
60-minute itineraries:
Amalfi Coast and Salerno
You will see: Sorrento, Positano, Amalfi, Ravello, Maiori, Vietri sul Mare, Salerno, Pompeii and Herculaneum
Gulf of Naples
You'll see: Vesuvius, Punta Campanella, Capri, Ischia, Gulf of Pozzuoli, Naples beach

Itineraries lasting more than 60 minutes:
Flight on the coasts
Vesuvius, ruins of Pompeii, Sorrento, Massa Lubrense, Positano, Amalfi, Ravello, Maiori, Vietri sul Mare, Salerno, Flegreo coast, Gulf of Naples and partial area of ​​the Gulf of Salerno, Arco Felice, Procida, Ischia, Capo Miseno, Pozzuoli , Posillipo, Sea of ​​Naples, Vesuvius, Amalfi Coast, Capri, Amalfi Coast, Salerno, Cava dei Tirreni, Pompeii Ruins
Departures
From Naples Capodichino International Airport: Be at the airport 45 minutes before the scheduled departure time, with an identity card or passport.
From Capua Airport: Be at the airport 30 minutes before the scheduled departure time, with an identity card or passport.
One of our supervisors will be ready for your arrival and will take care of the formal part and your boarding, accompanying you through the checks to the airport with a dedicated assistance service
To make this experience even more memorable, it is possible to book a private transfer to the airport and back, with a professional, licensed and English-speaking chauffeur.
Notes
During your flight is possible to use self phones and take photos;
No smoking
It's preferred to book the flight 5 days in advance
Due bad weather, flight could be cancelled or postponed to further time or data
In case of flight cancellation, deposit will be not refunded
In case of date/time change it's necessary to advise at least 24 hours prior the departure to avoid a penalty fee.
Please contact us for further information. We will be happy to customize your experience to your needs.