This wonderful trip starts in Capri and you'll have the opportunity to combine a leisure journey with an historical experience.
The tour starts with a pick-up in Capri from the touristic pier; there your skipper will take you to Torre Annunziata where you'll find your private chauffeur ready to lead you to the world-famous Ruins of Pompeii. Walk the cobbled streets to the Theatre and learn about the plays and events held there, picture the colorful streets of old bustling with merchants and their customers and don't forget the Amphitheatre with its gladiators, and the infamous red-light district. After the visit, sit back, relax and enjoy your ride as you traverse through picturesque and scenic landscapes on the foot of Mount Vesuvius, until you reach a vineyard that produce some of the world's best wines and treat yourself with local flavors.
At the end of your visit, your chauffeur will take you back to Torre Annunziata, where a luxury speedboat is waiting for you ready to leave the port and start a Sunset experience.
Enjoy this combination of a land extravaganza and leisure cruising.
During the tour you will discover:
Pompeii
Vineyard at the Mount Vesuvius feet
Sorrentine coastline, including Marina Grande, Villa Pompeiana, Queen Giovanna's natural pool and Massa Lubrense with its green waterfall and historic Saracen tower.
Capri coastline including a passage under Faraglioni natural arch and other magical spots
During your journey, your chauffeur will add a local touch with his personal advice.
Yacht & Roman Ruins Tour in brief:
Departure from Capri (or different place) at the agreed time;
Transfer to Torre Annunziata by private, luxury speedboat with a professional, licensed, bilingual skipper;
Tour by private, Mercedes car with a professional, licensed, bilingual chauffeur;
Visit of a famous vineyard and opportunity to enjoy fine wines of the region that are a pride of the country and to relish a light lunch made with fresh, local produce;
Transfer back to Sorrento and sunset cruise to Capri.
Return to Capri in early evening.
Total duration:12 hours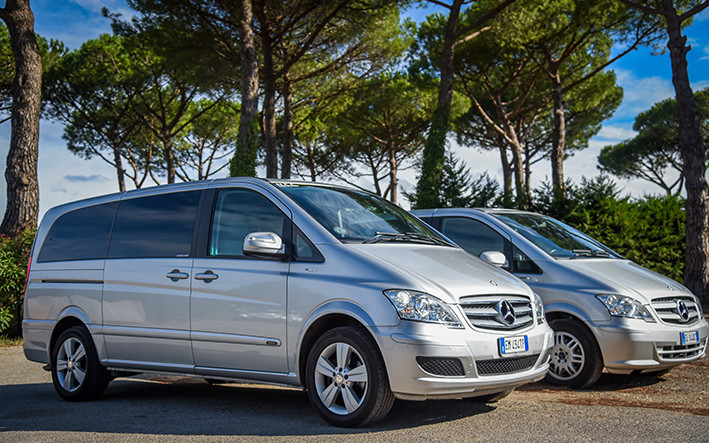 Booking
To confirm the booking a 50% deposit is always required.
At your disposal
A professional, English speaking chauffeur and water on board.
We recommend
Camera, sun hat, sunglasses and comfortable shoes.