Sardinia full daily charter program
The daily program begins with the reception of the guests on board, after that we leave the port of Poltu Quatu and set sail for North-West towards the archipelago of La Maddalena, we sail the channel that separates the towns of Baja Sardinia, Palau and Porto Raffel from the Islands of Caprera, Santo Stefano and The Magdalene. After sailing for about 1 hour, we skirt the island of Spargi and reached the island of Budelli we anchor in the mantle of the Madonna at the bottom.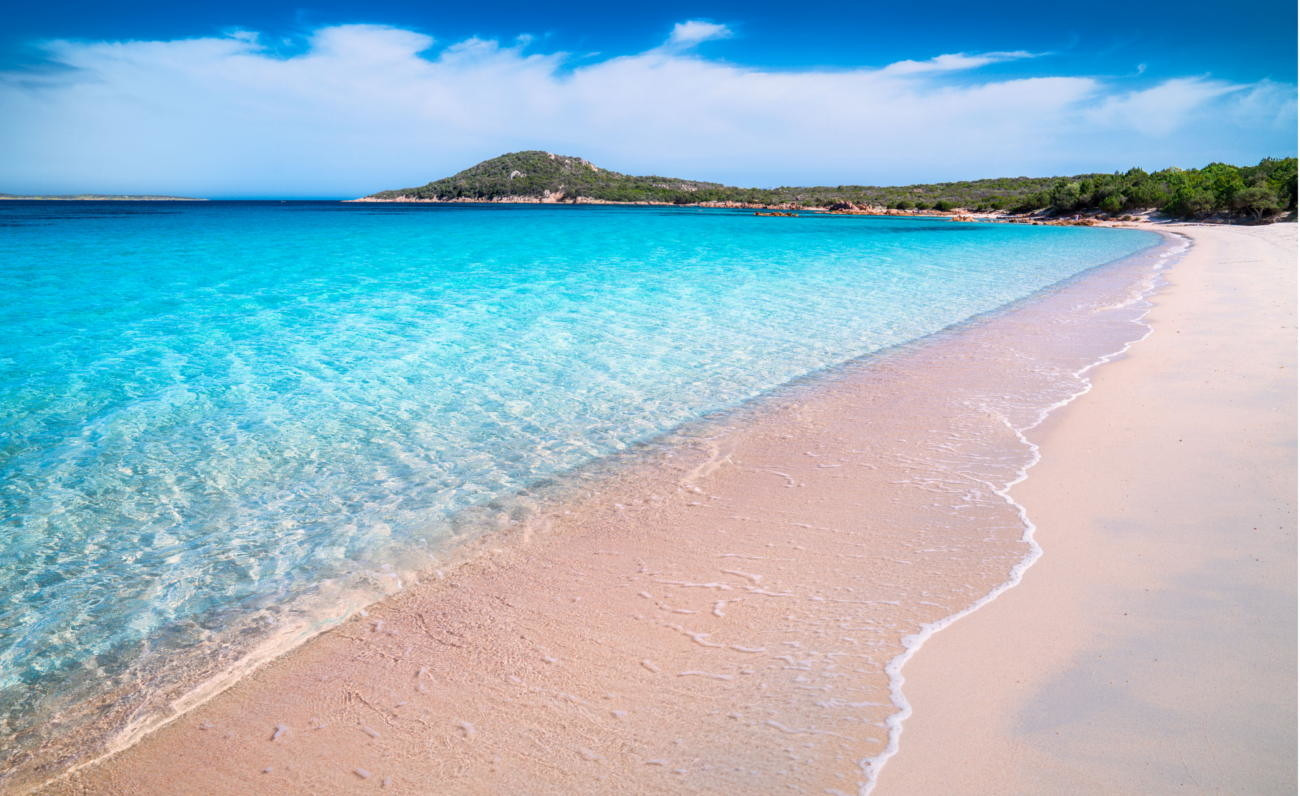 Budelli is formed by three islands very close to each other (Santa Maria, Spargi and Budelli),at the center of the archipelago over the millennia a low backdrop of white sand has formed, many bays frame the Manto della Madonna, which takes its name with emerald shades of water.
After refreshing ourselves with in the crystal clear waters and drying in the hot sun, we continue to sail towards Caprera Island, the destination are Neapolitan cove, Cala Garibaldi and Italian Islands.
In Cala Garibaldi, we stop to take a dip and admire the beauty of nature and the seabed. Then we continue in direction South-West to reach Cala Portese, the Two Seas and the bay of Porto Palma which is located south of the island of Caprera.
Here we make another stop and with a short swim we can reach the Due Mari beach, formed by an Istmo (a strip of land) ­­­­­­­­­­­­­­­­­­­­­which divides Cala Portese to the east and Cala Portese to the west.
In the evening, the trip has as its destinetion the port of Poltu Quatu, where we complete the formalities for the disembark of the guests.